This page was updated on June 26, 2017.

Layaway is not available for items listed on this page.
Check out the individual pages for special pricing information on the following artists:
Annette Himstedt, Beatrice Perini, Bets and Amy van Boxel, Friedericy, Heloise, Hildegard Gunzel,
Julie Fischer, Kish, Maggie Iacono, Regina Sandreuter, R. John Wright, Roche, Sarah Niemela,
Susan Krey, Verena Eising, Zwergnase Dolls and Xenis!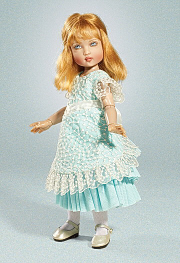 Azure Cascade Bethany
2010 Collection
12" BJD
3 in stock
$300.00
Sale $175
Pocket Puppy &
Princess Bethany
2011 Collection
12" BJD
2 in stock
$300
Sale $175
Floral Revelry Shea
2010 Collection
14" BJD
LE 325
4 in stock
$300.00
Sale $175
Debut Phoenix
2010 Collection
14" BJD
LE 325
3 in stock
$300.00
Sale $175