SALE This page was last updated on August 9, 2017. SALE
40% off all regularly priced Zwergnase Bear orders.
Free basic ground shipping within the 48 contiguous US states included with sale price.
All items pictured below are currently in stock and available for immediate delivery unless marked otherwise.
Most of the pieces pictured below are the actual pieces available.
I have tried to make notes in the description of each piece as to this information.
First Love
16.8" boy / 12.8" girl
2012 Special Edition
#6/7
$1,460.00
Milva
13.8" #1/45
2011 Collection
$420.00
Guiletta
13.8" #2/45
2011 Collection
$420.00
Gina
11.8" #5/45
2011 Collection
$340.00
Milva
13.8" #6/45
2011 Collection
$420.00
Spencer
15.7" #7/45
2011 Collection
$460.00
Days of the Week Bears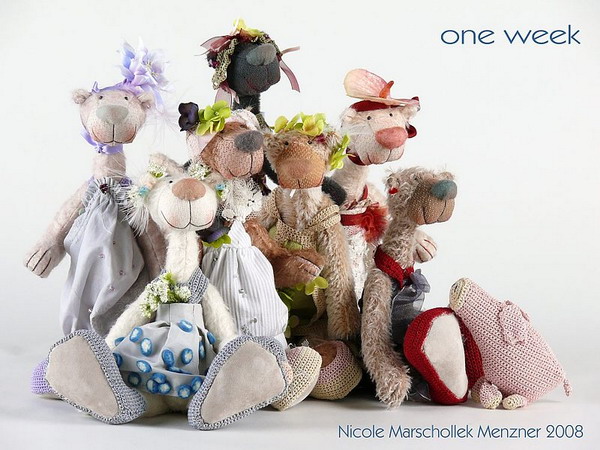 Zwergnase