This page was last updated on April 6, 2017.
All items pictured below are currently in stock and available for immediate delivery unless marked otherwise.
I WILL BE ADDING PHOTOS OF SEVERAL ZWERGNASE ANIMALS OVER THE NEXT COUPLE OF
MONTHS THAT I HAVE IN STOCK, BUT ARE NOT PICTURED ON THE WEBSITE. PLEASE KEEP
CHECKING THIS PAGE AS I WILL ADD PHOTOS OF THE ACTUAL BEARS AND OTHER
ANIMALS AS I HAVE TIME TO TAKE AND POST THEIR PHOTOS!

First Love
16.8" boy / 12.8" girl
2012 Special Edition
#6/7
$1,460.00
Elwin on Star
9.8"
2008 Christmas
#3/33
$440.00

Elwin on Star
9.8"
2008 Christmas
#1/33
$440.00

Elwin on Star
9.8"
2008 Christmas
#2/33
$440.00
Days of the Week Bears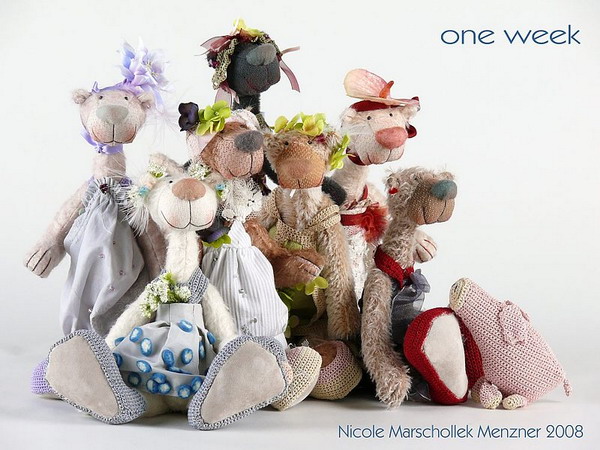 Zwergnase